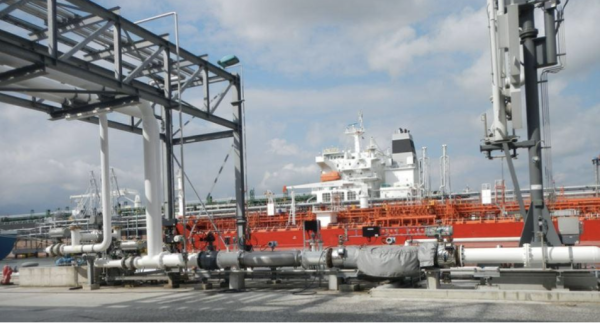 S&S Technical provides complete barge loading and unloading packages, including barge loading arms and barge access gangways
S&S Technical has many customer sites that load and unload barges bringing raw materials and shipping finished products. With many projects requiring pump and meter skid assemblies to move products to and from storage and perform custody transfer, the need for loading arms and barge access systems also exists on most projects. To assist business people in their efforts to work with a single supplier, S&S Technical offers complete barge loading and unloading packages, including barge loading arms and barge access gangways.
S&S offers a complete line of pump and meter assemblies to move products such as tallow, vegetable oils, gasoline/diesel, asphalt, chemicals, crude oil, ethanol and biofuels with coriolis, ultrasonic and turbine meters as well as compact proving meter standards complete with all controls and automation. Barge loading arms are used to safely transfer these products to and from the barge.
Barge loading arms are designed to allow movement in all directions generated by tidal change, wind, current and other environmental conditions. The barge loading arms have provided a significant improvement in safety over a hose solution in the product transfer operation, eliminating hose breakage issues and making the job easier than handling hoses on the platform.
Barge Loading Arms are comprised of rigid, self-supporting, fully balanced, articulated piping and provide a simpler, safer and more ergonomic solution without the need for additional lifting, support equipment or tools required with piping. Barge loading arms also provide longer life with a lower cost of ownership.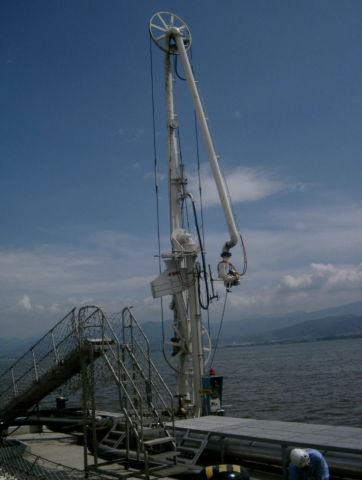 Operators must access the barges to connect the barge arm to the manifold system for product transfer. To do this safely, a barge access gangway is needed to get from the quay to the ship. There are several types of barge walkways used for this task, including stage walkways which are flat ramps and self-leveling stairs that can accommodate a wider range of elevation changes between the barge deck and the platform. Some barge walkways can be deployed manually, and some require power such as pneumatic cylinders or a hydraulic system to raise and lower the equipment. S&S Technical can help design custom barge access gangways to meet their exact needs and specifications.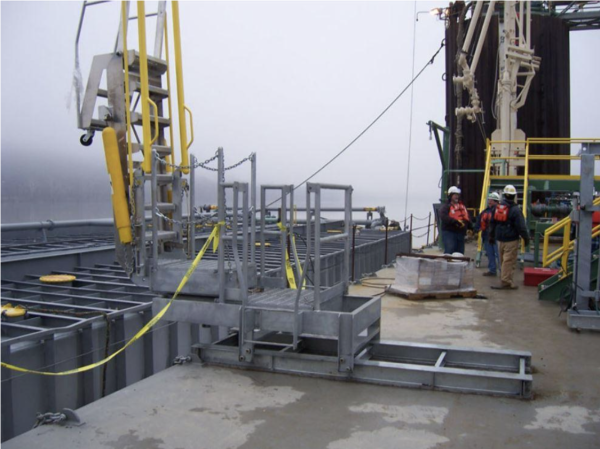 Need help designing a complete barge loading or unloading system with pumps, meters, meter verification, controls, barge loading arms and barge access gangways – call S&S Technical to discuss all in-house solutions .
Media Contact
Company Name: S&S Technique, Inc.
Contact person: Michael Ogburn
E-mail: Send an email
Call: +1 678-250-9507
Address:1900 Prairie Parkway
Town: Alpharetta
State: AG 30004
Country: United States
Website: https://www.skidsolutions.com/