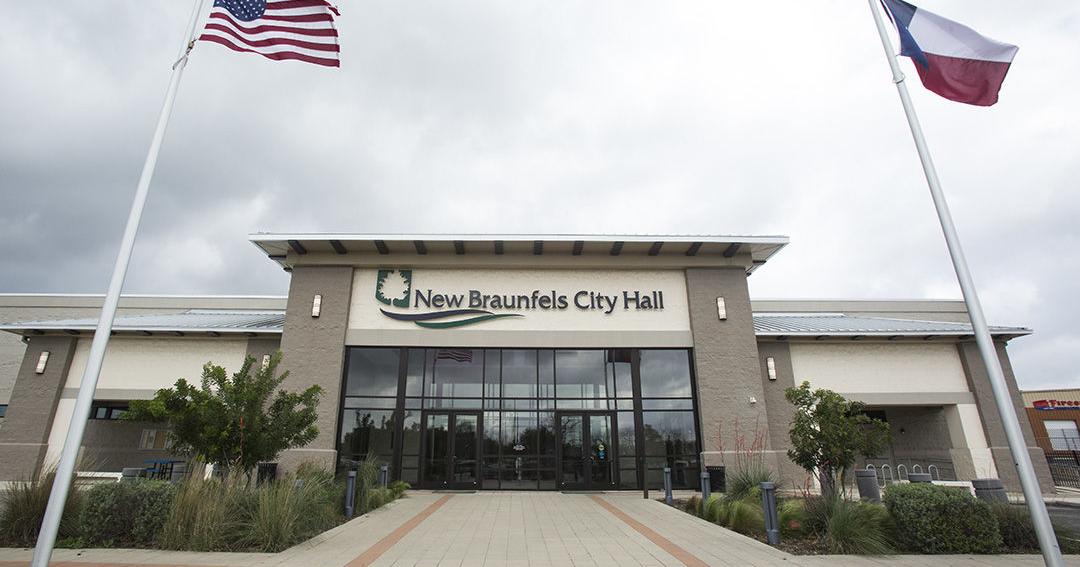 Sales Tax Revenue Drops for New Braunfels, Climbs in the County | Community alert
The City of New Braunfels has seen a decline in sales tax receipts received this month from the State Comptroller's Office compared to last year's figures.
The city saw an overall decrease of approximately $221,000 or 6.1% in sales taxes received in June, based on sales made in April by businesses that file taxes monthly, compared to the same month last month. last year.
According to Deputy City Manager Jared Werner, net sales tax collections in April decreased by about 6.3% when the various monthly payment adjustments were removed.
"The April collections are the third month that has been impacted by HD Supply's loss of sales tax," Werner said. "As a reminder, HD Supply's sales tax loss is entirely due to a change in the company's business model that results in a different approach to local sales tax sourcing."
While there was a decrease in collections, Werner said, April totals weren't as negatively impacted as originally expected.
"There are a number of economic factors that continue to impact our sales tax collections, such as inflation, supply chain delays, as well as continued pent-up demand for various services and products," he said. "The April data suggests that these factors are helping to mitigate some of HD Supply's projected loss of sales tax revenue."
With the release of the April figures, total sales tax collections in fiscal year 2022 increased by 12% in the first seven months of the fiscal year.
The city's check from the Comptroller's Office will total nearly $3.4 million this month from April transactions.
Comal County has seen an increase in sales tax revenue and will receive nearly $1.9 million this month, up about 1.4% from a year ago.
Guadalupe County will receive approximately $1 million this month, an increase of 18.1%.
Bulverde will receive $270,595 this month, an increase of about 11% from last year, and Garden Ridge will receive $42,259, down 16.7% from the same month a year ago. year.
Cities, counties, transit systems and special-use tax districts in Texas will receive $1.01 billion in local sales tax allocations for June, up 11.6% from June 2021 .
State sales tax revenue totaled $3.69 billion in May, up 8.6% from May 2021, according to Texas Comptroller Glenn Hegar.
Annual revenue growth of 8.6% suggests modest growth in underlying taxable economic activity given the current inflationary backdrop, with consumer price index inflation at 8.3% in April.
The majority of May sales tax revenue is based on sales made in April and remitted to the agency in May.
"Strong double-digit growth was again seen in sectors driven primarily by business spending, with oil and gas mining revenues continuing to show particularly robust growth compared to a year ago," he said. said Hegar. "Revenues from the construction and wholesale trade sectors also continue to show strong growth."
Hegar said service-sector revenue posted another substantial gain from the same month last year. Spending at sporting events and concerts was particularly strong last month as consumers continued to spend more on live entertainment after being restricted during the pandemic, and restaurant receipts also rose from one year ago.
"The increases in these consumer-driven sectors, coupled with lower revenues from the furniture and general merchandise sectors compared to a year ago, may further indicate that sectors that have benefited from pandemic spending patterns will be facing continued headwinds due to a shift in consumer spending patterns from goods to services," he said.