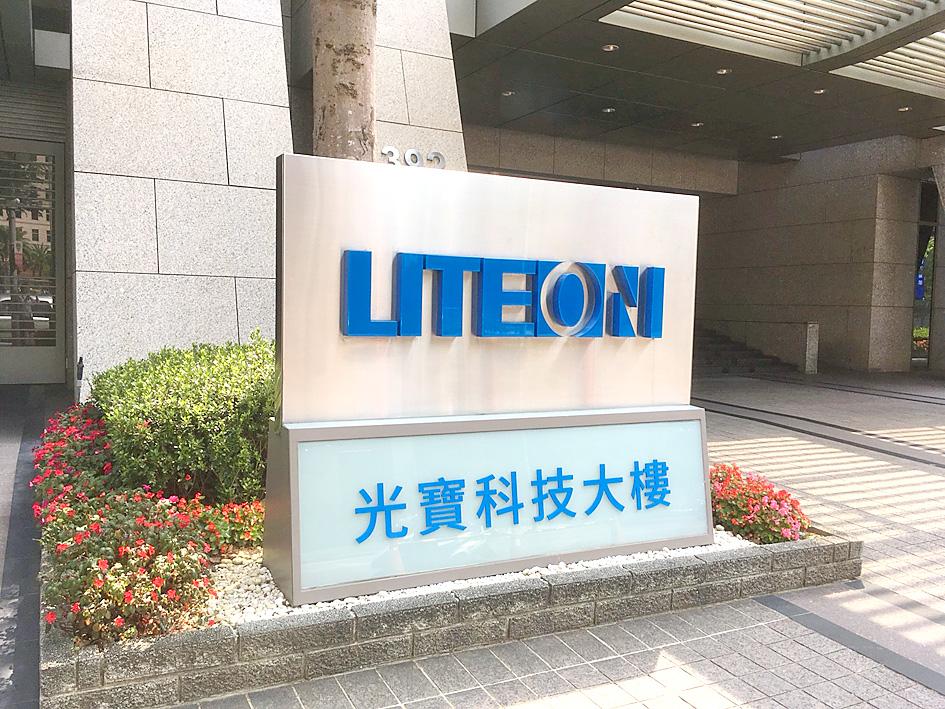 Lite-On predicts 10% revenue increase
REASONING:


Although business was generally slow in the fourth quarter, shortages of components and materials affected revenues in the third quarter, the president of the company said.
By Lisa Wang / Journalist
Electronic components supplier Lite-On Technology Corp (光 寶 科技) said yesterday that it expects revenue to grow at a quarterly rate of 10% this quarter, thanks to delays in shipping some automotive devices , computers and consumer electronics due to shortages of key components.
The company's last quarter revenue rose to NT $ 41.86 billion (US $ 1.49 billion) – its highest level in about seven quarters.
"The fourth quarter is normally an off season … but the third quarter [revenue] was affected by shortages of components and materials. We think it should be acceptable to [expect] 10% revenue growth in the fourth quarter, "Lite-On Chairman Anson Chiu (邱 森 彬) told investors at an online conference yesterday.
Photo: Chen Rou-chen, Taipei Times
The company was concerned about the chip shortage, but changed the design of its products earlier this year to minimize the impact, Chiu said, adding that China's electricity restrictions have had a very limited effect. on Lite-On because it has increased its capacity in Taiwan, Thailand and Vietnam.
Automotive electronics and cloud-based devices and Artificial Intelligence of Objects (AIoT), both of which offer an above-average gross margin for the company, are said to be the main growth drivers this quarter, extending momentum strong growth in the last quarter, he said.
The company also maintains a bullish outlook for next year, as its optoelectronics business is expected to grow 15-20% year-over-year, Chiu said.
Lite-On's optoelectronics business, which offers outdoor lighting solutions, automotive electronics and optoelectronics, contributed 20% of its sales in the last quarter.
Its cloud and AIoT business accounted for 28% of the company's revenue, with products including electronic components used in data centers, servers and smart devices.
Electronic components for information technology and consumer electronics such as laptops and game consoles were the main source of revenue, accounting for around 52%, the company said.
Lite-On reported yesterday that net profit rose 3% to NT $ 3.08 billion in the last quarter, from NT $ 2.99 billion a year earlier, on strong demand for units of power supplies used in cloud computing devices, electric vehicles and PCs.
This was a quarterly decrease of 24% from NT $ 4.03 billion, after some impairment losses were recorded.
Earnings per share reached NT $ 1.33 in the last quarter, down from NT $ 1.29 a year earlier, but fell to NT $ 1.74 in the second quarter.
Gross margin increased to 19.3 percent in the last quarter from 19 percent a year earlier, but fell from 19.7 percent in the second quarter.
Comments will be moderated. Keep comments relevant to the article. Comments containing abusive and obscene language, personal attacks of any kind or promotion will be removed and the user banned. The final decision will be at the discretion of the Taipei Times.