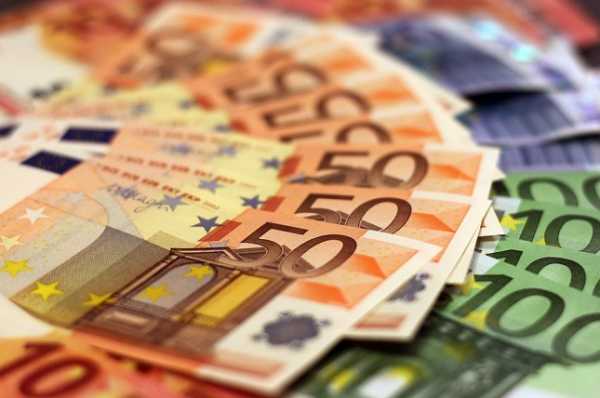 EUR/USD Forex Technical Analysis – NFP on Tap; The reaction to average hourly earnings in the United States could set the tone
The Euro is heading higher early Friday after hitting a new two-decade low in the previous session ahead of today's major report on US labor market conditions. The data as well as next week's consumer inflation report could determine whether the Federal Reserve continues to aggressively raise interest rates at the next policymakers' meeting on July 26-27, or eases a bit his aggressive trajectory.
At 02:09 GMT, EUR/USD is trading at 1.0177, up 0.0016 or +0.16%. On Thursday, the Invesco CurrencyShares Euro Trust (FXE) ETF settled at $94.01, down $0.21 or -0.22%.
Friday's US non-farm payrolls report, due out at 12:30 GMT, is expected to show the economy added 260,000 new jobs. The unemployment rate should remain stable at 3.6% and the average hourly wage should be at 0.3%.
Unless the jobs report fails across the board, the market is unlikely to change its bets on a 75bps rate hike in July, followed by a 50bps hike in September. . Then it's a guess.
Traders will be watching the Average Hourly Wages figure for signs of inflation. A stronger-than-expected rise will give the Fed reason to continue its aggressive trajectory. This would lift the US dollar, while putting pressure on the euro.
EUR/USD daily
Short-term outlook
Trader reaction at 1.0161 should determine EUR/USD direction on Friday morning.
Downside scenario
A sustained move below 1.0161 will indicate the presence of sellers. Removal of yesterday's low at 1.0144 will indicate that selling pressure is building. This will put EUR/USD in a position to continue on course for a possible test of the main trough of December 2, 2002 at 0.9860.
Bullish scenario
A sustained move above 1.0161 will signal the presence of buyers. The removal of yesterday's high at 1.0221 will indicate that the short cover rally is gaining strength. This will also make 1.0144 a new minor low.
If the short cover rally gains traction, look for a potential rally into the former major low at 1.0339 followed by the minor pivot at 1.0379. Since the main trend is down, sellers are likely to come and test this area.
Secondary notes
Remember that the NFP report is a three-part report, so don't be caught chasing after the headline number. The real reaction may be the number of average hourly earnings.